Are you looking for very individual couple rings? In a personal appointment, we will work together to create very special and unique rings that not only unite you in what you have in common, but are also tailored to the individual wishes of each of you.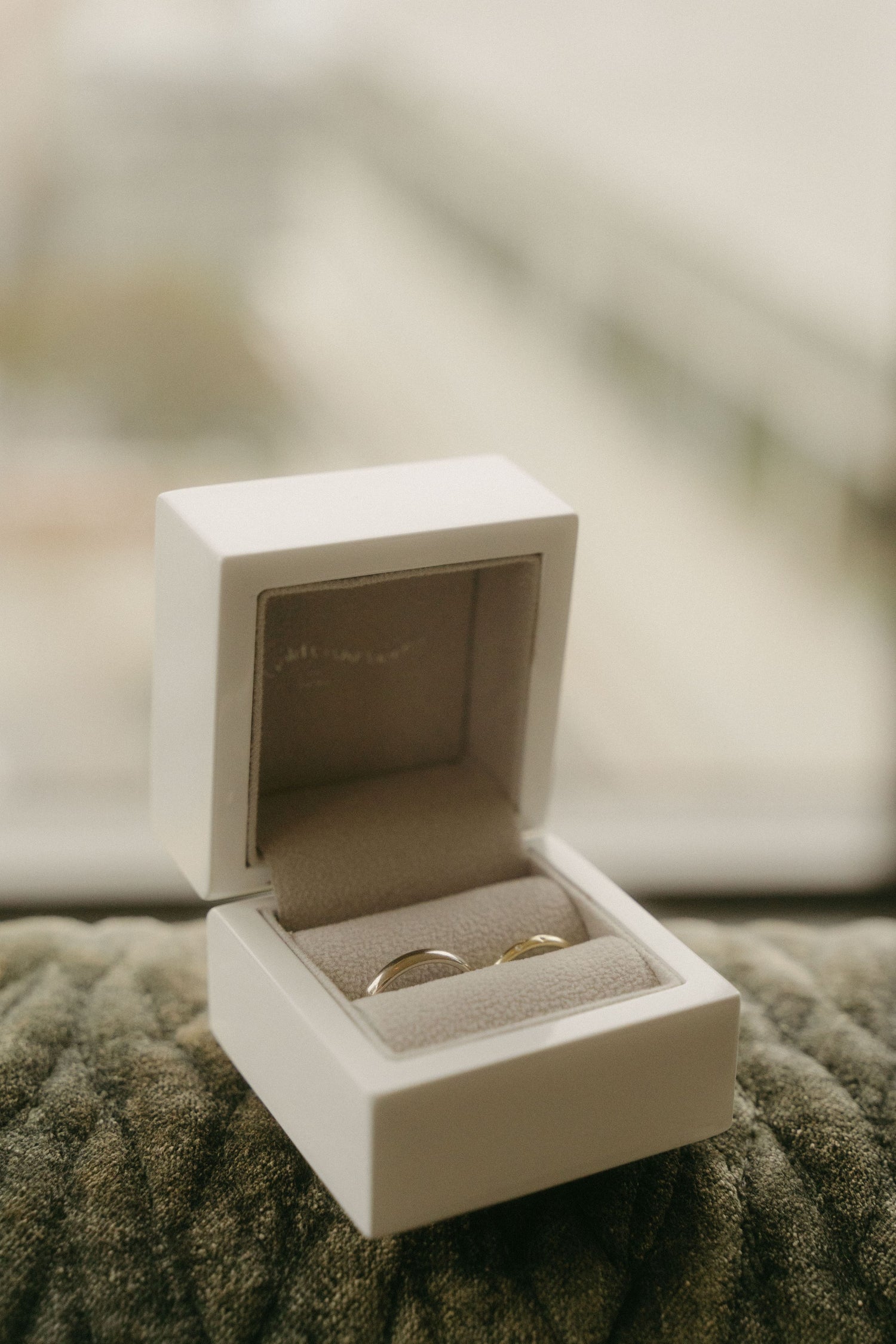 Shape
The ring profile and width of the ring significantly affect the appearance and wearing comfort of the ring. The ring profile represents the shape of the ring in cross-section (e.g. rectangular, round, half-round, oval, etc.). The width of the ring can be chosen individually, but care should be taken with wide rings that the finger remains fully mobile.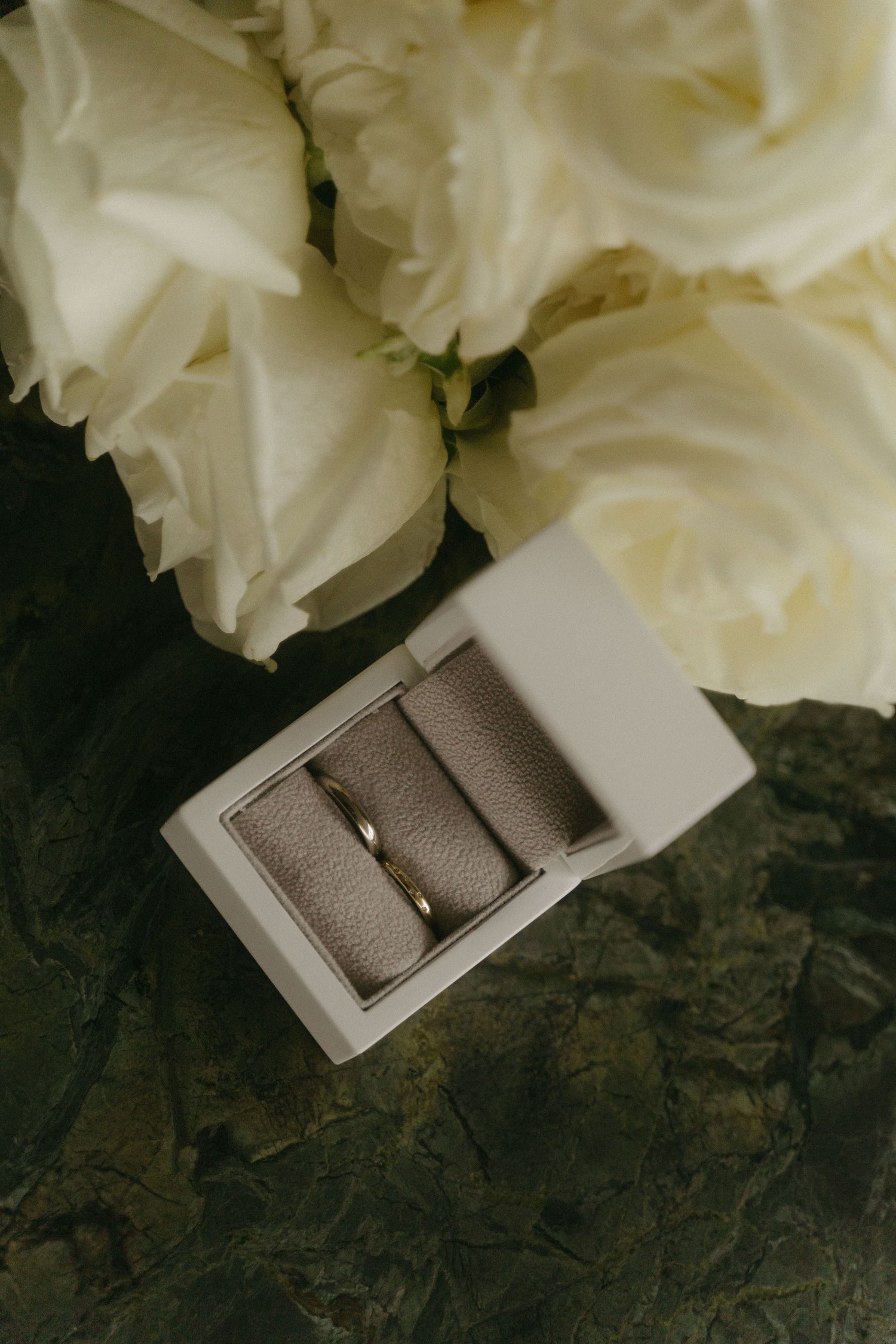 Material
The material and the gold color should suit you individually. It's totally fine if your rings aren't the same gold color - I promise we'll still create beautifully matched rings together. I would be happy to show you all the options at a meeting. For general information on the subject of precious metals, please see the Material Science section.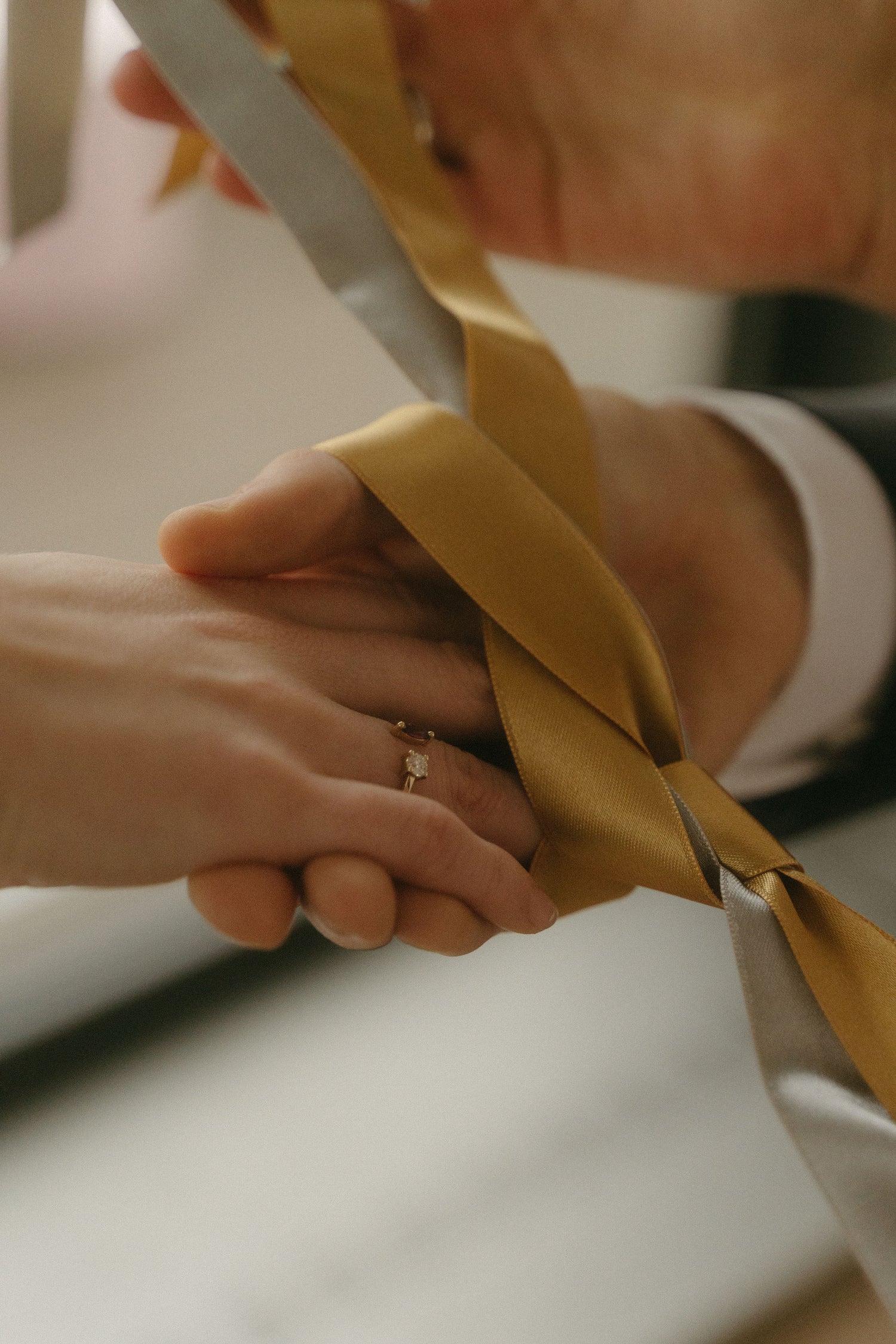 Finish
In addition to a classic polish, the surface of your rings can also be matted. In addition, the ring band, i.e. the part of the ring that fits around the finger, can be given a very special look, for example with a hammer blow.
To further personalize your rings, you have the option of having the rings engraved or, for example, having a birthstone incorporated into the inside of the ring band. I would be happy to discuss further options with you at an appointment.