An engagement ring is the most personal ring you can give your partner. I would be happy to support you in creating a very individual piece that perfectly suits the person you love. Please contact me for an appointment together. If you don't have a precise idea yet, I have summarized a few key points below that can help you develop a more concrete idea.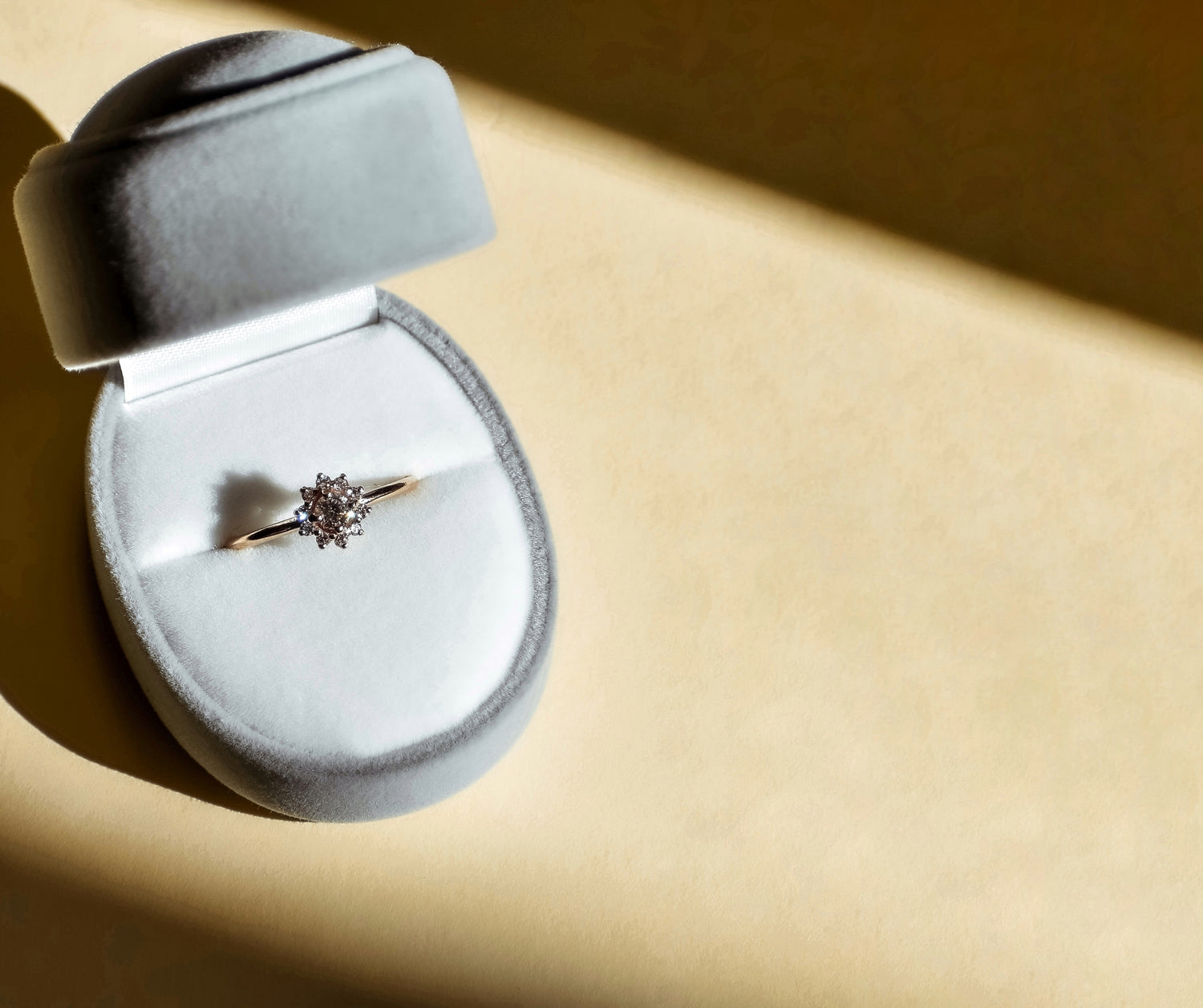 Style
There are no limits to the style of an engagement ring. Whether classy or edgy - the ring should primarily suit your partner and should not use social norms. Feel free to collect photos or drawings in advance, which we can go through together at an appointment. If you're not sure which style suits your partner, feel free to take photos of his/her existing jewelry - so we can evaluate together what suits him/her best.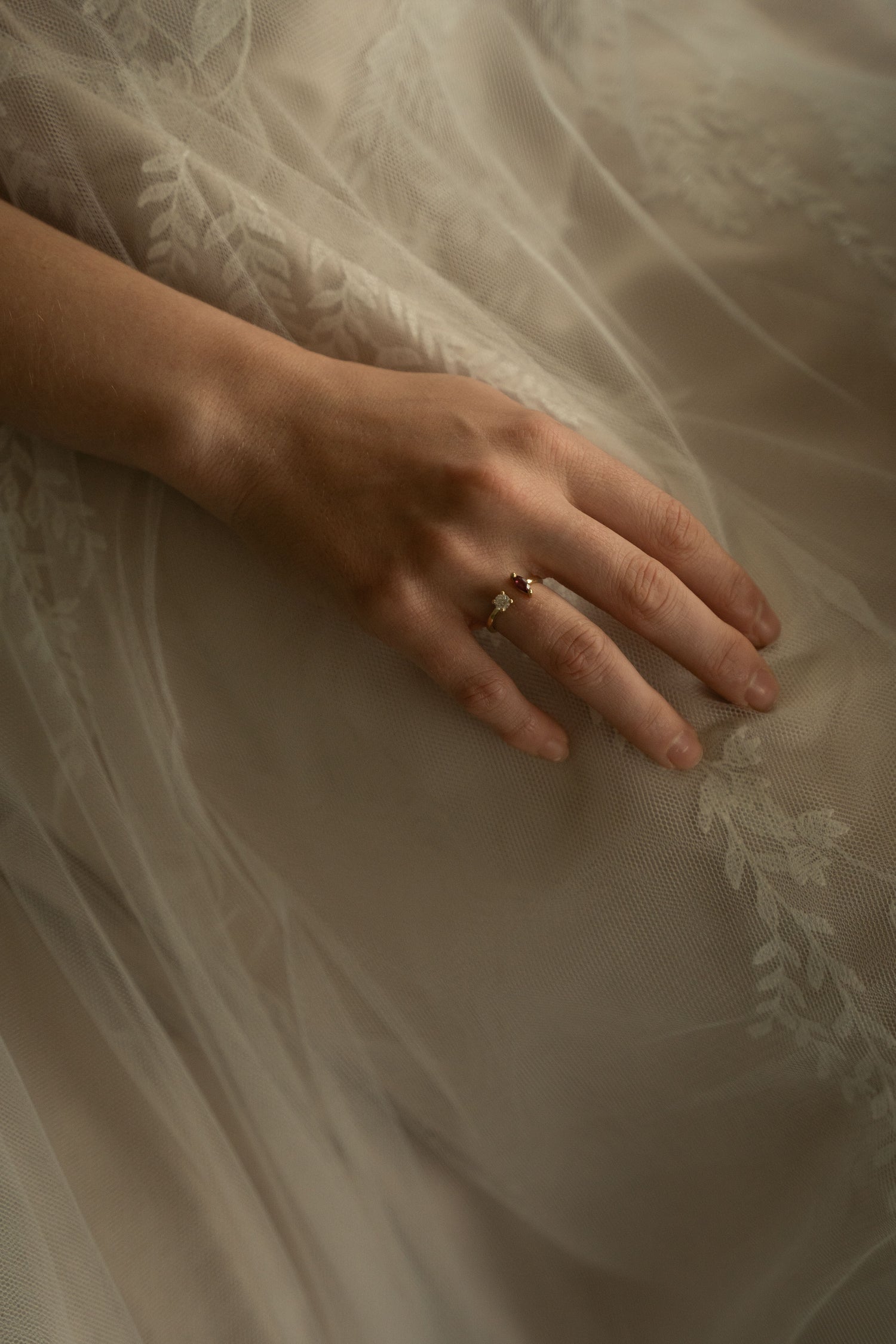 Ring size
The ring size is important to be able to design the proportions of the ring correctly, for example to choose the material thickness of the ring band. If you don't know the ring size of your partner, I'm happy to help with tips.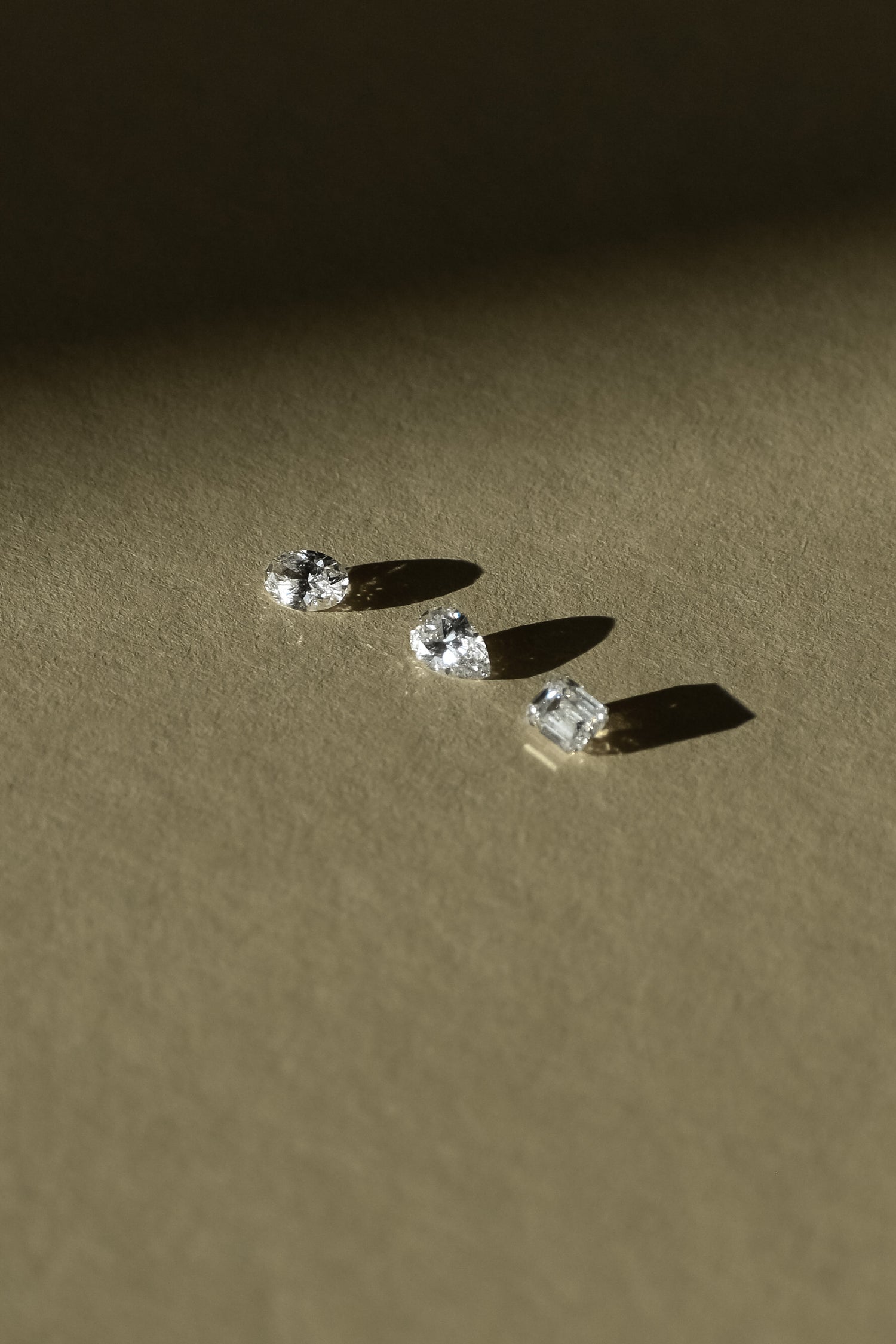 Stone size and shape
If you want to give a solitaire ring, i.e. a ring with a single stone set as a gift, please note that the size of the stone should be in proportion to your partner's hand. It's about finding the right stone for him or her, not the biggest one.
In addition to the classic round brilliant, there are many other stone shapes such as oval, teardrop-shaped and square, to name just a few.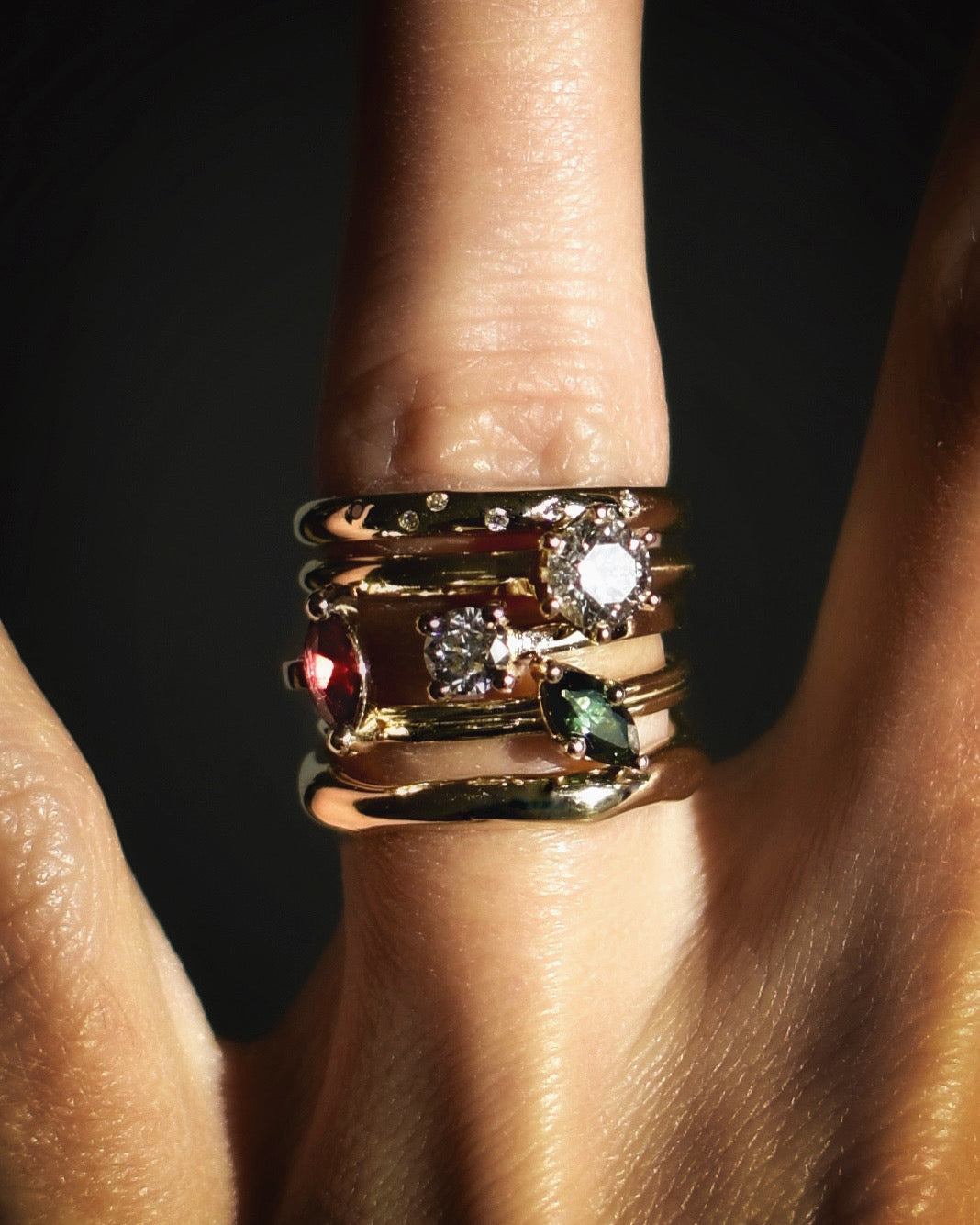 Gem
Diamonds are the hardest gemstones and are therefore particularly suitable for engagement rings, which are worn for a lifetime and are often passed on to future generations. If you are interested in another gemstone, I would be happy to discuss the possibilities with you.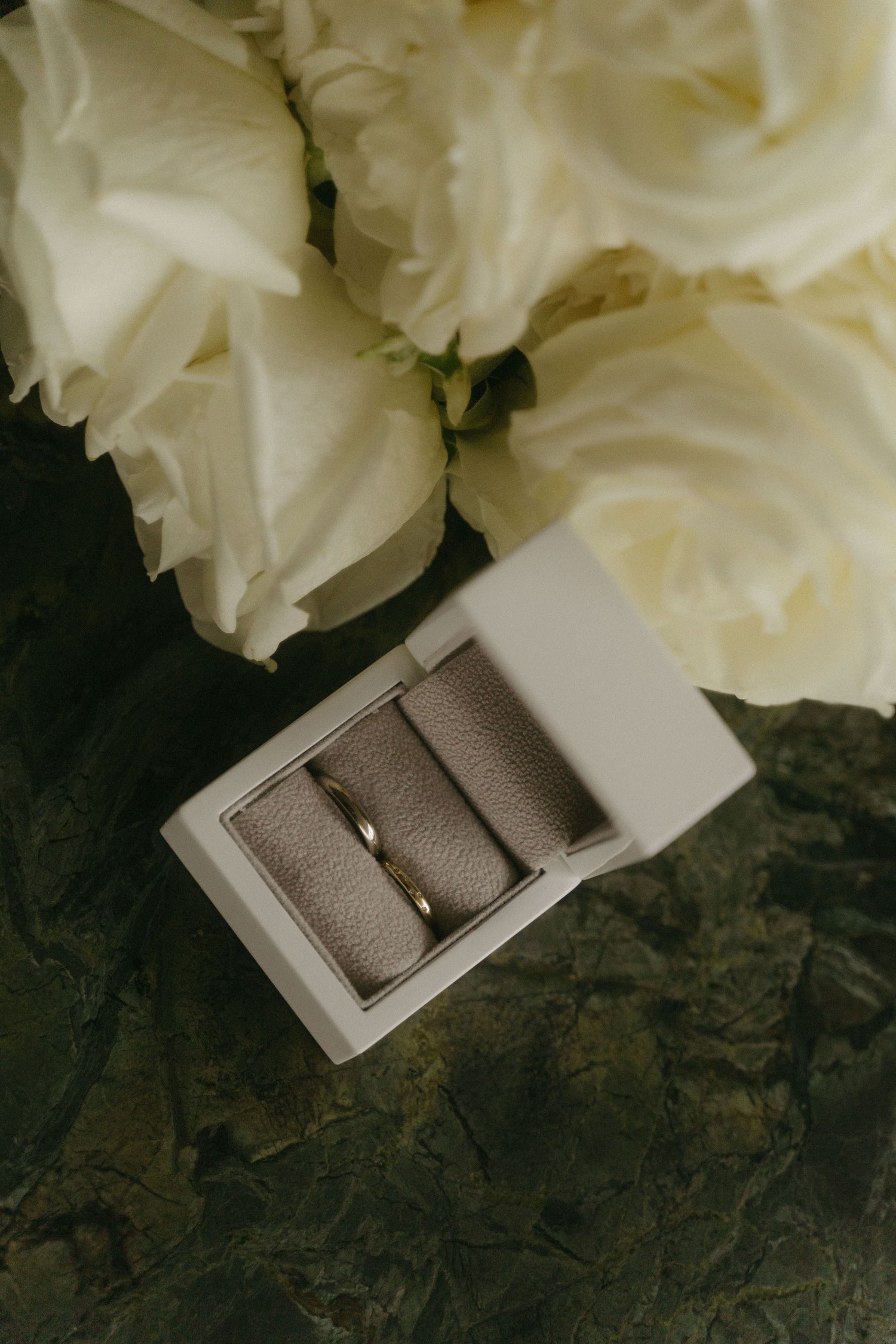 Material
The same applies to the material or the gold color: this should match your partner perfectly. If he/she only wears yellow gold, this is a good indication that the engagement ring should also be yellow gold. I would be happy to show you all the options at a joint appointment. For general information on the subject of precious metals, please see the Materials Science section.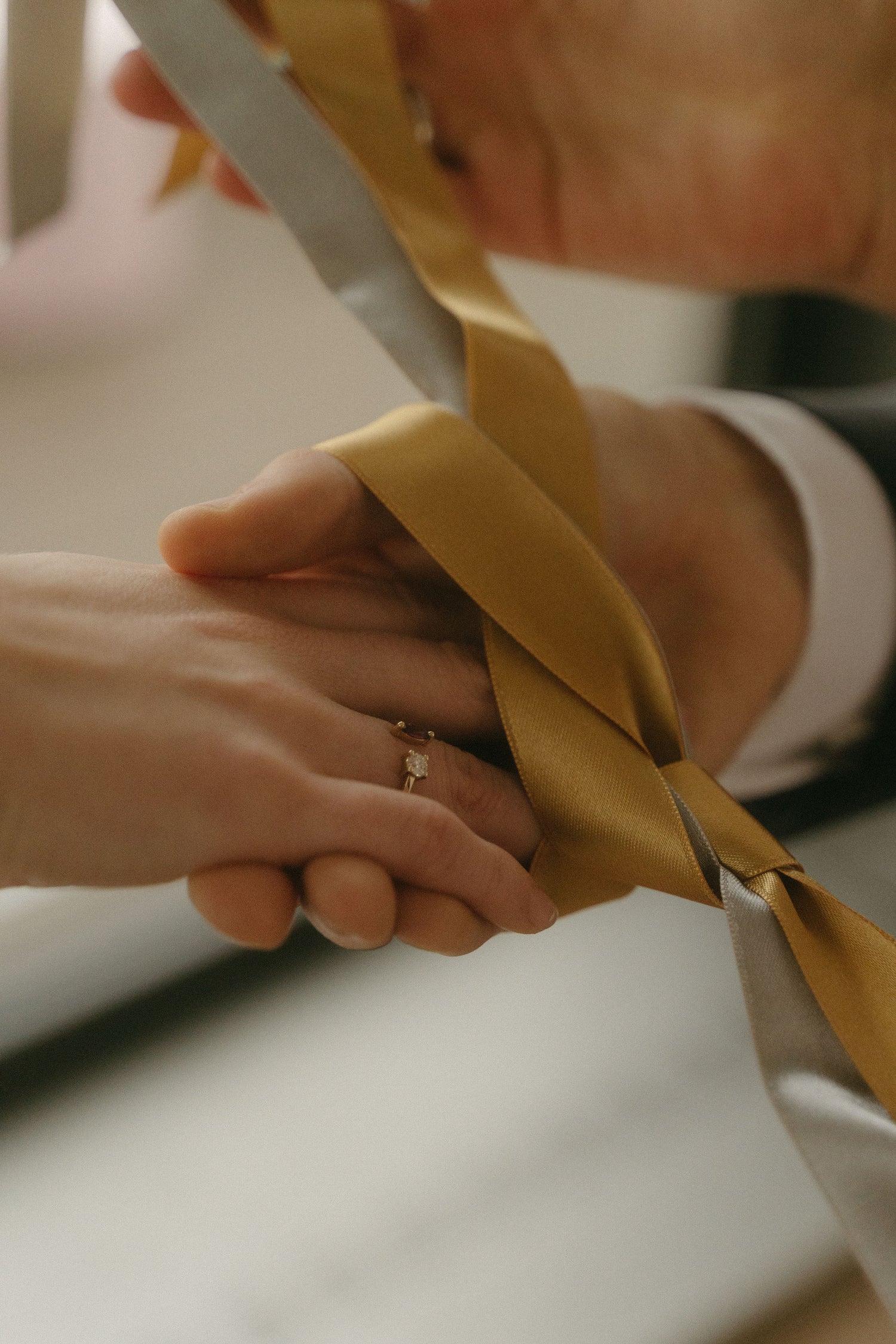 Finish
In addition to a classic polish, the surface of the engagement ring can also be matted. In addition, the ring band, i.e. the part of the ring that fits around the finger, can be given a very special look, for example with a hammer blow.
To further personalize your piece, you have the option of having the ring engraved or, for example, having a birthstone incorporated into the inside of the ring band. I would be happy to discuss further options with you at an appointment.